Cernavoda City Hall is involved in supporting the infrastructure for the development of the Cernavoda city, supporting the local economy, connection to European and national routes through the multiannual budgetary planning system (programs, projects, strategies, impact analyzes, cost-benefit analyzes, evaluation of financial implications). At the same time, ensuring the legislative premises for the improvement of the process of substantiation, elaboration, application, monitoring and evaluation of the regulations at the level of the local public administration, are part of the local development strategy of Cernavoda City Hall.

Standardization of project management
Synchronizations, monitoring and reporting of investments with Primavera
Increase management report uniformity for better insight into planning process
Implementing Primavera
Implementing Prima Contract Management
User training
The system offers various types of analysis that mirrors work status and the impact of an unexpected event
A highly efficient work methodology has been permanently developed and integrated within the system, and with the help of FIA Integra consultants a better work process has been implemented
Mioveni City Hall has as a priority integrated sustainable urban development, expanding the regional transport infrastructure, improving the competitiveness of the regional economy in the context of promoting smart economic specialization, attracting and obtaining European funds.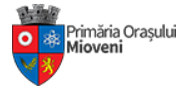 Slow reaction to change, a lot of room for human error due to lack of common database
Administrative and indirect costs put a lot of pressure on projects efficiency
Project management methodology is reduced as visibility
Implementing Primavera
User training
More effective planning, staffing, and realistic project delivery timelines through real-time views of resource loading
Increased efficiency in project deployment, investment planning and control
The Primavera Project Management software platform ensures the realization of a competitive management in public institutes. The Primavera system made it possible unification of the private environment with the public and state administration. The system was implemented at the Timis and Iasi County Council, later providing access to all town halls in the Timisoara, Iasi county to use Primavera application. According to the Economic-Social Development Strategy 2007-2013, following to the Program Strategic Projects, Timis County Council has started over 350 projects, some of them completed, others being implemented or in preparation.

Managing Project Management in planning construction and resources for  all existing or to be started projects
Lack of comparative reports for the urbanism and spatial planning plans
The workforce and keeping the records on subcontractors
There is not a support for making analysis
Implementing Primavera
Implementing Prima Contract Management
User training
The company now uses evaluation tolls for budgeting all of project, subcontractors, beneficiaries)
Real time operations data for entire team (management, field teams, autonomous utilities)