Petrom is the largest oil and gas group in South Eastern Europe and it has consolidated its position on the market after an extensive modernization process. Petrom has maximum refining capacity of 8 million metric tons per year, approximately 540 filling stations in Romania and 270 filling stations in Moldova, Bulgaria and Serbia. The revenue in 2019 was 5.3 bn Euros.

Managing Well modernization on program, 5000 wells, 10 million men hour timesheet
Correlation of stages and analysis of costs related to this process
Management of abandonment requires specialized technical and human resources
Difficulty in simultaneously deploying multiple modernization, abandonment and maintenance projects
Implemented Primavera P6
On-Site consultancy, planners and project manager s are working in Petrom fields
Training, using company projects as base
Technical support 24/7
Specific user manual for Petrom employees
Improved work plan, at the end of each project a complex report is generated
Permanent transfer of know how, procedures are aligned to OMV standards
OMV Global Solutions GMBH
OMV Aktiengesellschaft is one of Austria's largest listed  industrial companies. In Exploration and Production, OMV  is active in the two core countries Romania and Austria  and holds a balanced international portfolio. It has  projects in Refining, in Gas and Power, gas pipeline  network gas trading platform, exploration, etc.

Ensure the on-time, on-budget completion of the complex projects
Expand the use of the company's project management tool to all the subsidiaries around the world
Increase management report uniformity for better insight into planning process
Implemented Primavera EPPM and Primavera Risk Analysis in just 4 weeks
Trained students in Primavera
Primavera Risk Analysis
Standardized management reports to manage projects
Query the Primavera database by Web Services and extracting structured information from the database to obtain custom reports in a third reporting interface
Replaced the disparate spreadsheet-based tools used to predict and quantify risk and uncertainty in corporate budgeting with Primavera's probabilistic simulation and optimization models
Rompetrol Petromidia is one of the largest petrochemical  units in Romania, which has provided consulting FIA Integra  revision project. FIA Integra work of the project was  recognized for timing and budget. Further encouraged by  the success of this project, Petromidia leadership passed  to implement Primavera for all investment projects and  maintenance.
Rompetrol, its a member of the KMG International Group, with two refineries – Petromidia Năvodari and Vega Ploieşti and one Petrochemicals Division on the Midia industrial platform.
Rompetrol continued as Romania's largest petroleum exporter, as the quantities exported by the refining and petrochemicals divisions to the KMG International subsidiaries in Bulgaria, Moldova, Georgia and to the partners in the Black Sea region, has increased in 2019 year up to USD 1.7 billion.

Budgeting, planning, control and tracking the projects deployed by the Rompetro-Petromidia refinery for general maintenance projects deployed by Rompetrom– Petromidia
Managing all the refinery leading projects related to the principal activities: maintenance, modernization, investments, repairs
Implemented Primavera EPPM
Consultancy and implementation services
Training
Tracking complex projects using Primavera, involving over 10.000 activities, and 3700 persons, repairing over 6000 pieces of equipment.
Decreasing project deployment with 75% by planning and tracking processes in Primavera EPPM
Managing, costs and resources resulted in a 26% economy versus the initial budget
Planning and strictly managing activities, equipment's and resources engaged in the maintenance project
Creating a functional work procedure between the companies involved in project deployment
LUKOIL is a major international vertically-integrated oil & gas  company, accounting for 2.2% of global output of crude oil.  The strong position, which the Company enjoys today, is the  result of 20 years work to expand the reserve base,  increasing business scale by seeking out and executing  strategic transactions.

Difficulties in managing various refinery projects: maintenance, modernization, investments, repairs.
Complicated relationship with contractors
Over 20.000 activities to plan and track
Keeping projects on time and budget
Implementing Primavera P6
Developing work methodology with contractors
On-site consultants integrated in teams to efficiently deploy projects
Centralized the management of investments for modernization of the actual installations, Turnaround activities
Reduced project costs through better allocation of resources
Gained a clear overview of projects across whole refinery
Created a full-risk matrix and build a risk-adjusted schedule incorporating mitigation plans during outage and subsequent return to commercial service
Romgaz is the leading manufacturer and supplier of natural gas in Romania, a stock-owned company of national interest, where the state is the controlling shareholder, being represented by the Ministry of Economy, Trade and Business.
Romgaz does many activities: geological research for discovery of new gas deposits, production of methane gas by exploiting the company's deposit, stocking natural gas in the underground and then providing services in the gas deposit fields to optimize their performances.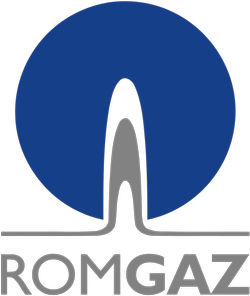 Difficulties in managing complex projects
Problems in managing projects deployed by subsidiaries
Initial estimations are not met due to various aspects
Projects are permanently over budget and deadlines are not met
Primavera Licenses for 25users
Integrating the solution with the application managing estimates, contracts and clocking
Consulting, implementation and training services
Support after implementation
Users manual for Romgaz
Primavera and Oracle EBS implementation
Automation of project planning and tracking through automatically synchronizing investment data from estimates application and monitoring the  bidding process.
The work process with the contractors has been changed according to the methodology elaborated by FIA Integra.
INA d.d. Croatia – MOL Group
INA d.d. is a stock company having MOL Plc. and the Republic of Croatia as its biggest shareholders, while a minority of shares is owned by private and institutional investors. INA shares have been listed at the Zagreb stock exchanges since December 1, 2006. The Group has its headquarters in Zagreb, Croatia and the end of 2019 INA Group had 10,842 employees, being strongly dedicated to its exploration and production activities in Croatia and is now the only company with the required equipment, experience, knowledge and projects that can speed up exploration activities in Croatia.
To ensure continuous and secure data flow from oilfields to business oriented expert systems for modelling, optimization and diagnostics engine of the production system
Reducing costs in well testing and chemical consumption
Alignment with the requirements of external partners
Standardization of the Digital oil field concept
PI System in Integrated Production Optimization 4.0 (IPO 4.0) and Try Buy
Integrating the solution with the application, optimization and diagnostics engine of the production system thus achieving higher engineering efficiency along with improved analytics in considerably shorter time
Collect information from various data islands into one unique Real Time data base via standard interfaces which provide the users data history, findings, analysis, delivering and visualization
Consulting, implementation and training services
Support after implementation
Covering different areas of Upstream Oil and Gas business like production and operations optimization, operational intelligence maintenance and integrity, condition based & predictive maintenance, real-time equipment monitoring, inspections and integrity management drilling & wells, real time drilling data, down hole measurements, well integrity & well completions
The work process with the contractors has been changed according to the methodology elaborated by FIA Integra.
It was a pleasure working with FIA Integra PI Specialists. They were professional, flexible but most importantly committed to the project and business requests, so we have transformed the project in a mutual successful story. Using opportunity to benchmark PI System Infrastructure, we saved time needed for data preparation and employee training before launching full scale project to additional four selected oil fields planned implementation begins Q3 and Q4/2020.
Oilfield Services Group (GSP), is a company operating in the offshore sector and related services in Romania. The company was founded in 2004 and is part of Upetrom Group. In late 2005, GSP Petrom acquired six offshore platforms, at a cost of 80.3 million euros. Later, one of the platforms, called Fortuna, was sold to Oriental Oil Company in the UAE. Two of the platforms, Horizon and Atlas, are located in the Persian Gulf and two in the Black Sea –Saturn along the coasts of Romania, and Prometeu near the coasts of Turkey. In the Persian Gulf, GSP drilled for Oriental Oil Ltd. In November 2009, the company signed a contract worth 269 million dollars, the company Stroygazmontazh Russian Federation, the contract that the Petroleum Services Group will build a gas pipeline in the BlackSea. This project is of Gazprom and includes connecting the Dzhubga-Lazrevskoe-Sochi conduct on the main gas pipeline Russia-Turkey intercontinental in Gorsky city, Tuapse region.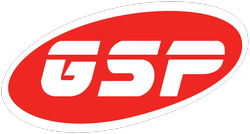 Tracking of project difficulties
Alignment with the requirements of external partners
Standardization of project management
Standardization of project management and tracking methodology
All partners, regardless of country, can get the same reports / results, based on project data
OffshoreConstructionDepartmenthasincreasedtheefficiencyofplanningandtrackingacrossallprojectsandasignificantdecreaseofprojectplanningtime.
Real support in reducing the risks identified in the project, through a strong analysis of planning, forecasting clear coordination between designers,  suppliers, and customer contractors
Facilitate project management by providing pre-made graphics and reports, or can be adapted and provides a clear picture of progress in the project
Primavera allows efficient project management to keep the project on the planned trkc. Annually, in the world trillionsofdollarsarespentonconstructionprojects,most projects offering a single digit profit rate, so it is imperative for all construction and design companies to control and improve: project costs, schedule tasks, procurement, contracts and changes. I think, that Primavera software is especially useful in our field, the offshore construction.
ROMINSERV is a leading Romanian company dedicated to integration of industrial projects, industrial maintenance and management services, technical upgrade and technological development. The company was established in 1974 as the General contractor of the Rompetrol Group, absorbing EPC division, Construction & Supervision divisions of Rompetrol, becoming a leader services in Romania, Bulgaria and Georgia.

To manage multiple largescale projects, maintenance and development works
Provide detailed information to the collaborative environment for project participants the owner, project managers, engineers, contracts, project controllers and subcontractors
The personnel involved in using the solution needs to be trained
Implemented
Consulting and implementation services
Automation of project planning and tracking through automatically synchronizing investment data from estimates application and monitoring the bidding process.